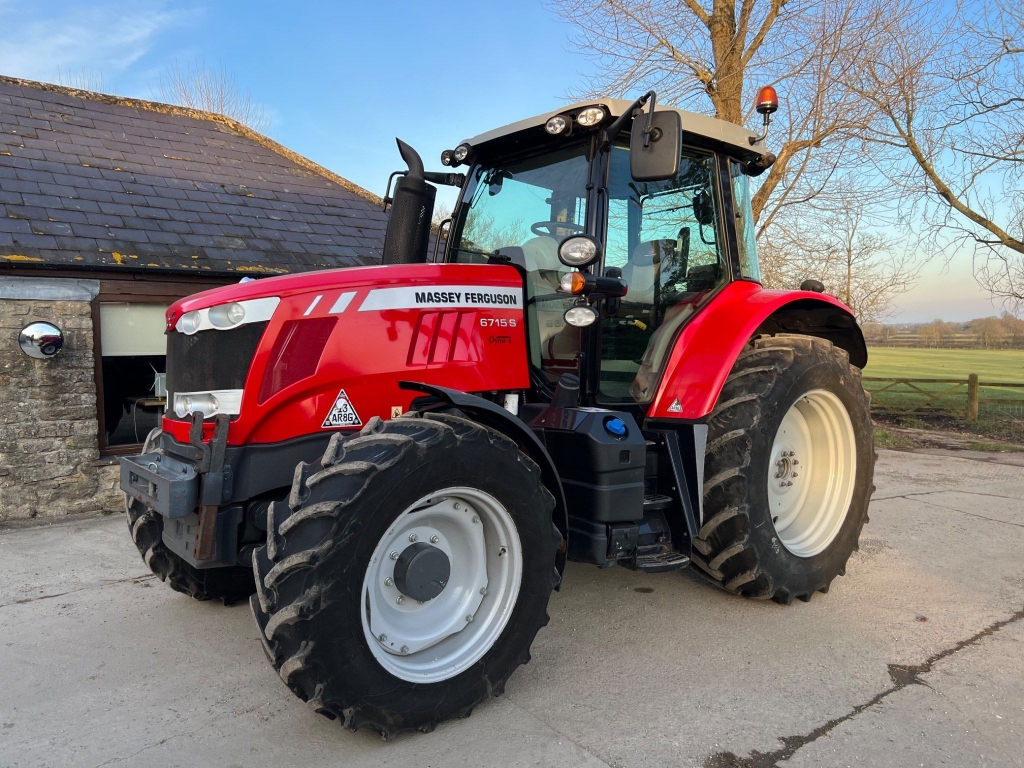 Welcome to Garlick Agri
Welcome to Garlick Agri, (formally Crickley HIll Tractors)
Who we are
Garlick Agri (formerly Crickley Hill Tractors Ltd) have been in business since 1980, buying and selling tractors, farm machinery, telehandlers, plant and ground care equipment. We are based in Cricklade, Wiltshire, selling to various clients, not limited to farms, small holders, construction and ground care clients worldwide.
Our aim is to provide quality machines hence why any machine which leaves our yard is tried out, tested and fully checked over in our workshop, before being cleaned and presented for sale. We also provide a three month full warranty on the machines we sell so that you can buy with assurance.
Background
In 1978 Phil began trading as PH Garlick, dealing in farm machinery such as Vicon acrobats and drum mowers. Over the years, the business gradually expanded, and Phil started buying and selling a range of farm machinery and then tractors.
In 2003, after building up the business and employing several staff, Phil decided to go limited and form Crickley Hill Tractors Ltd, chosen due to the well known location of the yard.
Ben, Phil's son came onboard in 2017 after completing his course in engineering at Hartpury College and began to be more involved with all aspects of the business. As time progressed, Ben has taken on the day to day running of the business including the purchasing and sales, with Phil still doing his fair share.
However, in 2018, Highways England announced that they would be proceeding with the A417 Missing Link road scheme, which meant that we had to start the search for new premises. After a long time searching, the Garlick family saw potential in Whitehall Farm, and work began on building the purpose built premises. With the new location, it was decided that this was an opportunity for a rebrand, with the business changing the name to Garlick Agri Ltd.
As of today, operations are solely based from Whitehall farm where we hold a large stock of Tractors and machinery. We do not advertise all of our stock, so if you are after anything please do not hesitate to give us a call.
POLITE FRIENDLY SERVICE.
Very good second hand Agricultural vehicles. Polite friendly service.
Nicola Collis

THE GUYS WERE ABSOLUTELY BRILLIANT.
Bought a Takeuchi Digger and Trailer from here. The guys were absolutely brilliant. When we attached the trailer to our transit the electrics failed, a problem on our Transit. They spent over an hour to ensure we were sent away safely. They couldn't of been more helpful. Arrived home safely with a great bit of kit. Once again thank you.
Nicola Osbourne

FANTASTIC SALES SERVICE
Bought a second hand tractor with a loader which had only just been advertised. Travelled just over 100 miles to view, and agreed a price for tractor and loader accessories. Also agreed to deliver, and very fast delivery, luckily. Extremely highly recommended for the service I had. Would recommend to anyone for a purchase. Thanks
Les Chase

Open 7 days a week
Weekends By Appointment